Order Essential Oil
Learn How to Order
Now that you've made the exciting decision to try some essential oils or essential oil enhanced products - it's time to decide which type of account to setup:

Wholesale Accounts (Member)

A good way to think of this is like a membership, like Costco or Sam's Club. You buy a one time "Starter Kit" and receive wholesale pricing (24% off retail). You can buy any of Young Living's Products whenever you choose and as often as you choose. To get started with a Wholesale Account, click the order now link at the bottom of this page, be sure to check the box marked "Member" on the next page, then choose the starter kit you would like to purchase. At any point, if you would like to share the products with others, this gives you the option to earn commissions. That being said, you are never under any obligation to do so. Your wholesale account remains active as long as you place at least one order of $50.00/50PV within a 12 month period of your last order.
Below is the basic Starter Kit and a list of what it includes. If you would prefer a different diffuser, there is an option to upgrade.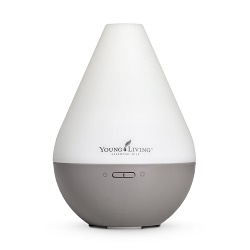 Your Premium Starter Kit Includes:
Dewdrop Diffuser

Premium Essential Oils Collection (5-ml each) Lavender, Copaiba Vitality™, Peppermint Vitality™, Lemon Vitality™, Frankincense, Thieves® Vitality™, Purification®, RC™, DiGize™ Vitality™, PanAway®

Stress Away™ 5-ml

AromaGlide™ Roller Fitment

10 Sample Packets

10 Love it? Share it! Sample Business Cards

10 Love it? Share it! Sample Oil Bottles

2 NingXia Red® 2-oz. samples

Product Guide and Product Price List

Essential Oil Magazine

Essential Edge

Member Resources
Retail Account (Retail Customer)

Retail customer accounts are just like ordering elsewhere online. To get started with this type of account, click the box marked "Retail Customer" on the next page. Your customer account remains active as long as you place at least one order every 12 months.

Comparison of the Young Living Membership Options:

Membership Option Product Cost Essential Rewards Earn Commissions Starter Kit
Wholesale Member Wholesale (24% off retail) Optional Optional Required
Retail Customer Full Retail Not Available Not Available Optional